When I first started my photography hobby years and years ago, I had no idea what kind of camera to buy. I started with a plain old point and shoot because I didn't know any better. I quickly outgrew that but wasn't sure where to go next. I really wish I had a mentor and that I was more internet-savvy back then because it would have been really helpful for someone to guide me!
While it is true that you can take great photos with a lousy camera and lousy photos with a great camera, there comes a point in the life of every photographer where it is necessary to take the next step and upgrade to something nicer. Whatever your skill of photography, there is a camera for everyone to allow them to pursue their passion while strengthening their skills. Naturally if you're studying or pursuing video work then you'll have a different set of tools such as wireless mics like these and other tools of the trade.
Before I make some camera recommendations, let's get the basics out of the way shall we?
The Digital Point-And-Shoot
While many photographers quickly outgrow the point and shoot, they are still the best option for many photographers, and at least a good tool to have in the kit for others who go with a digital SLR. When you go with a point and shoot, you will want something that is at least 12 megapixels. With a 12 megapixel point and shoot you can still take quality photos and print them up to the size of an 8×10. Many photographers never leave home without their point and shoot because it is lightweight and easy to throw in a purse or bag, and lesser quality photos are often better than no photos at all.
The Digital SLR (DSLR)
While point and shoot cameras have many zoom lenses to allow you to take wide-angle and telephoto pictures, you're limited to the zoom range of the camera. Upgrading to a camera with an interchangeable zoom lens enables you to take greater control and product higher quality images.
Entry level DSLRs do the job for most beginning photographers, but if you plan on being a sports or wildlife photographer you may need to upgrade to something that is not as basic, has faster autofocus and multiple frames per second. Those cameras I can cover in a different article.
DSLRs I Recommend
There are a handful of DSLRs I recommend from personal use and also from friends and colleagues that have used the cameras. I would search around a bit to do some price and feature comparing to ultimately see what will work for you.
1. Canon EOS 100D / Canon EOS Rebel SL1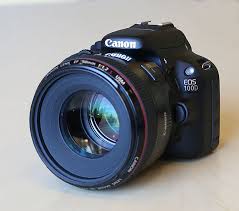 When this camera was new, it was "the world's smallest SLR". This model has touchscreen technology so if you don't want to use physical controls, you can simply touch the screen which is can be great for those that are used to their smartphones. While this phone has many settings for the advanced user, it is a great place to start and has many automatic settings that beginners can take advantage of.
2. Nikon D3300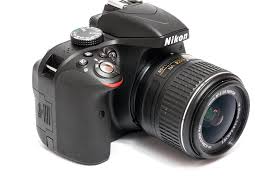 Nikon's D3X00 has always been a great line for novice photographers, and the D3300 is one of the best yet. This camera has a Guide Mode feature that walks the photographer through picking the best settings for their photograph: this is great for learning. It has a clean appearance rather than being covered by buttons and dials that other cameras have and has an automatic exposure mode. Once you progress beyond being a novice photographer, this camera will grow with you as it has lots of advanced settings.
3. Canon EOS 700D / EOS Rebel T5i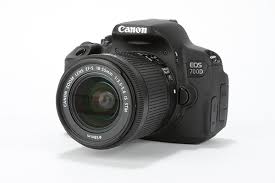 The third option I recommend is the Canon EOS 700D / EOS Rebel T5i. It is not as tiny as the Canon EOS 100D and does not have as many pixels as the Nikon D330, but it does have a vari-angle touchscreen. It is great for putting together photos at odd angles. It also comes with many filters such as grainy black and white, soft focus, fish-eye, water painting and miniature effect which can be fun to play with.
There are many more cameras out there and here is a complete guide to great cameras for beginner photographers. Do your homework, find something that looks like it fits your needs, read the reviews thoroughly, buy it and have fun! You will probably love your DSLR more than your point and shoot and never go back… at least for your serious photography.