If you have ever photographed a wedding, you know that it can be stressful. It is the bride's perfect day and everything is supposed to go… well… perfect. One of the best parts of the bride's (and even groom's) day is having photos taken during the event so that they can look back on them for years to come. No pressure in being the wedding photographer, right?
Wrong. There is pressure… A LOT of it. Over the years of photographing weddings, I have learned a handful of tips that have been helpful for making sure the day goes as planned, the bride is happy and that the family has a wonderful set of photos to cherish forever. I would like to share some of those tips with you today, in no particular order of importance.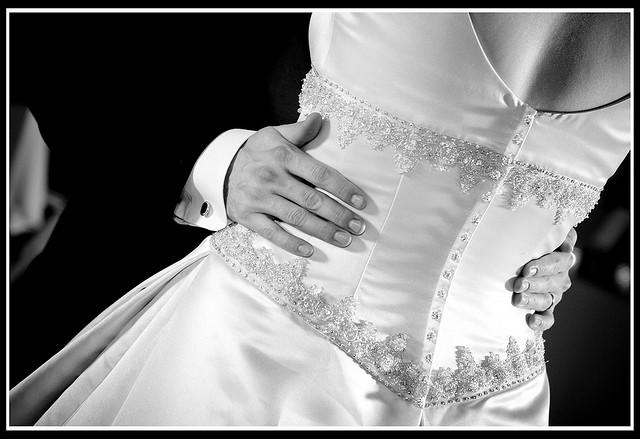 1. Turn the sound off of your camera.
It turns out, not everyone is a fan of all the beeping on the big day, especially during quiet moments of the event such as the ceremony itself. I have been at weddings where the photographers did not turn the sound off and it has been more than mildly distracting.
2. Set expectations with the couple.
Before the big day, make sure you consult with the couple that is getting married so that everyone has the same idea on how the day will go. If there are any photo requests, make sure you are aware of those up front. If there are any key things they want recorded, make sure you know that before it's too late as well.
3. Consider having a backup photographer.
A number of things can go wrong when being a wedding photographer and you only have one chance to do it right, so it may be in your best interest to hire a second photographer to work with you. This will allow you to be in two places at once, have two (and hopefully more) cameras working and ready to go if one fails, and will increase the odds that all the final shots will be just right.
4. Change your perspective.
If you only shoot from one perspective, the photos can end up looking all the same. Make sure to vary it up and vary it up often! Shoot from up high, down low, in the middle, from the right, from the left, from far away, from up close, and everything in between. Variety is the spice of life. You will want to use some artistic flare to cover every part of the wedding in a way that will be interesting to look at after the day is over.
5. Check out the scene ahead of time.
Before the wedding, make sure you check out backdrops and what not ahead of time. You will want to be sure you know of some spots that are nicely shaded and out of direct sunlight, and also a place that you won't have Great Aunt Edna wondering through the background. If you don't do this, you may be in a panic when you can't find a good spot for some photos.
6. Make a shot list.
Before you arrive, prepare a shot list. You may forget when you're wrapped up in the moment but when in doubt, you will have a list to reference. If there are any key shots, be sure to document them here. Ask the couple for their shot list as they will probably forget when the wedding excitement takes over. This will ensure you get everything (or most everything) you planned on.
7. Shoot the small details.
Sometimes we are so obsessed with getting the event overview that we forget the small details. Zoom up on parts of the bride's dress, rings, napkin holders, whatever details stand out to you at the event. These can make some of the best, most artistic shots. Get creative! Try something that hasn't been done before. If you need inspiration, check out Pinterest as there are lots of great wedding photography boards.
8. Get a family photo coordinator.
On the big day, everyone is exciting, running around and hard to keep track of. Scout out a family photo coordinator beforehand so that they can be rounding everyone up as you are taking the photos. It is best that this person is not the bride, groom, or your second photographer. Trust me, you will be happy you had an extra helping hand.
9. Have backup images.
This is one that often goes overlooked, but it would be in your best interest to make sure you have backups of your photos offsite and onsite if possible. A number of different things can happen and if you lose someone's wedding photos, you will have a grudge held against you for a long time and maybe even have your reputation ruined. Cover your butt. Backup your photos.
10. Have fun.
Weddings are about celebrating so have fun. If you are having fun, you will be more relaxed, take better photos, and your good energy will rub off on all the other people that are stressed out. Smile a lot and it will help others to smile.